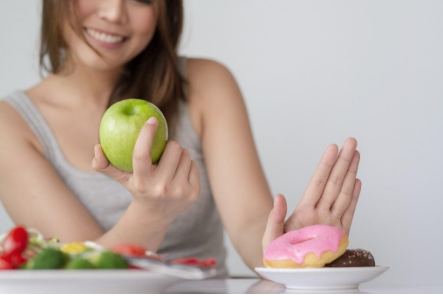 The vegan keto diet has been stealing all the headlines and receiving incredible, rave reviews in the health and fitness world all across the world. This ultra-high fat diet includes everything but animal products to turn your body into a fat-burning machine.  
When people first dive into vegan keto diet they consume a nutritious plant-based diet without thorough research what ingredients are highly loaded with good fats and what vegan foods are laden with sugar. In order to help you be aware of the true vegan keto diet, we've master-crafted a list of foods that ought to be avoided when you religiously sticking to the vegan keto diet.
But first thing first!
Did you know that to reap maximum benefit out of vegan keto diet it is imperative that your body undergoes ketosis for the production of ketones and burn fat to release energy? The basic where many go wrong is consuming delicacies full of protein unaware that in true keto diet high intake of protein is discouraged. 
Reduce the intake of grains and starches
Maintaining the perfect amalgamation of 70-75% fat, 20-25% protein, and 5-10% carb is a must to get the maximum benefit of the vegan keto diet. This means you can savor merely 50 grams of carbs a day if your daily calorie requirement is approximately 2000. So the consumption of all your daily staples like cereal, bread, pasta, and rice has to be significantly reduced. 
Keep your apples away!
Fruits are no doubt the healthiest things that your body loves to have. But when you are on a strict vegan keto regime most fruits are better kept at bay. Many fruits contain have a high glycemic index which is responsible for an increased level of sugar in the body. From bananas to apples to kiwis, this famously restrictive diet will keep you away from your fresh fruits for quite some time. 
Starchy veggies are off the table
If you have been witnessing the intense buzz of vegan keto diet then you must be having an idea how much keto dieters are against starch and carbs- even the veggies, which are supposed to be healthy! You will have to avoid eating potato and sweet potato delicacies, beets, peas to name a few. Curbing down the carb content will lead to a dearth of glucose in the body. This in return will quicken the fat burning process that entails a plethora of health benefits.
No more happy hour beers
Do you want to have an attractive hour-glass figure? If you said 'Yes!' then it's time to sacrifice chilled happy hours beers after office hours. To add on to the list you will have to stay away from sweetened cocktails and wine as well! These alcoholic beverages have high-carb content which doesn't fit into the vegan keto diet criteria. But believe in yourself, cut down on these drinks and one day you're going to be super proud of yourself when you see your reflection in the mirror.